Ex-Liverpool manager Rafael Benitez has explained how Javier Mascherano was key to the new role given to club skipper Steven Gerrard at the start of the 2007/08 season. The Spanish tactician talked abouthis time as the Liverpool manager in an interview with Coaches' Voice recently.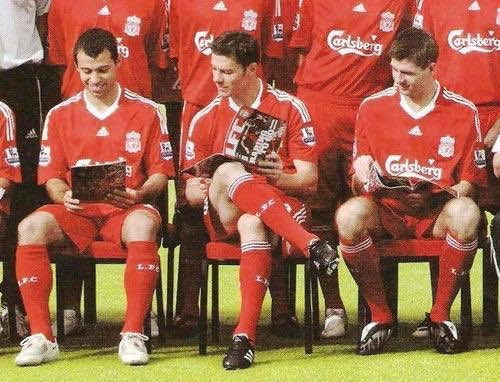 Ex-Newcastle United and Everton boss Benitez had been at Liverpool for a few years and Steven Gerrardwas employed in his usual central midfield role under the Spaniard till the summer of 2007 when the Reds signed some midfielders. The likes of Javier Mascherano and Lucas Leiva were signed by Liverpool to increase the midfield options at the disposal of Benitez. Argentine player Mascherano joined Liverpool from fellow Premier League team West Ham United to bolster their midfield, while Brazilian star Lucas signed for the Reds from Gremio in his native Brazil.
In addition to the signings of Lucas and Mascherano, Benitez was also backed with the signing of compatriot Fernando Torres from Spanish capital club Atletico Madrid. Torres left his boyhood club to sign for Liverpool in a club-record transfer fee. With the arrival of Torres, Benitez was able to give club skipper Gerrarda new role as an attacking midfielder to complement the Spanish striker in the Liverpool attack.
With Javier Mascherano, Lucas Leiva and Xabi Alonso in the central midfield role, Benitez was able to push his skipper further forward and it worked well for Gerrardand Torres in the Liverpool attack though they were unable to win a trophy.  for 54 goals, but Liverpool could not match the achievements of the previous season when they were beaten Champions League finalists. They were beaten 2-1 by Italian Serie A side AC Milan in final.