Hebei FC fans are keen to save the club from folding up. They have urged the authorities to save the club from going bust.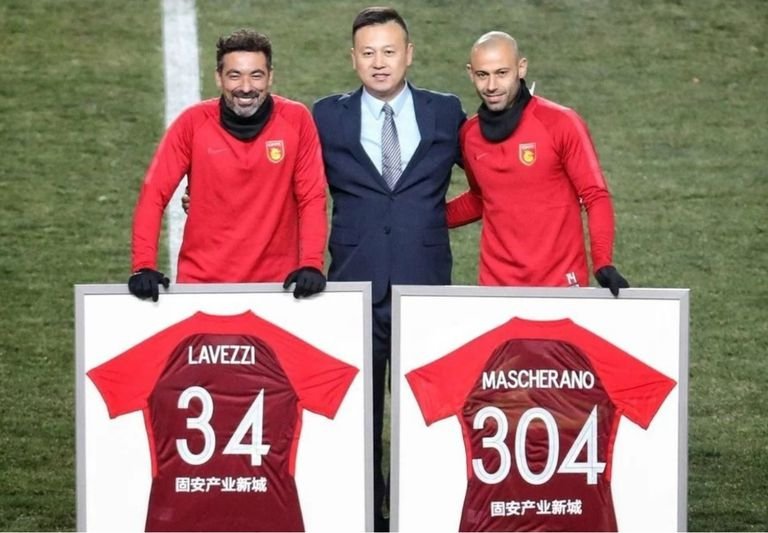 Argentine football icon Javier Mascherano played for Hebei FC before he called time on his professional football career and the club faces an uncertain future after it was revealed that they could be the next Chinese football team to fold up.
The situation of Jiangsu FC is well publicised after the club folded in February 2021, around 100 days after winning the league in the Chinese top flight. Jiangsu FC became non-existent a few months after winning the Chinese Super League and Hebei FC could follow the same path to give a clear indication that the era of football boom under the presidential era of Xi Jinping has become a thing of the past.
There has been doubts over the future of Hebei FC for some months. Hebei FC previously spent big on football stars such as Ezequiel Lavezzi and Javier Mascherano. Both Javier Mascherano and Ezequiel Lavezzi played together for the Argentine national team.
Last week, Hebei FC authorities revealed that they were unable to pay the electricity bill at the club's training ground. It was also revealed that training for four youth teams would be suspended, with the players expected to take a compulsory holiday.
Hebei FC are owned by China Fortune Land Development and it's not clear whether the club will resume with the other teams in the Chinese Super League (CSL) when the league resumes next month. Hebei FC is among more than 20 Chinese professional clubs to shut down in just two years.
On Tuesday, Hebei FC fans took to the Twitter-like Weibo platform to express their sadness at the situation of the club via a related hashtag, racking up millions of views in the process.