Javier Mascherano has revealed that he has designs on returning back home to his first club River Plate in Argentina before he retires from the game but he does not want to make such a promise if he isn't unable to keep to it.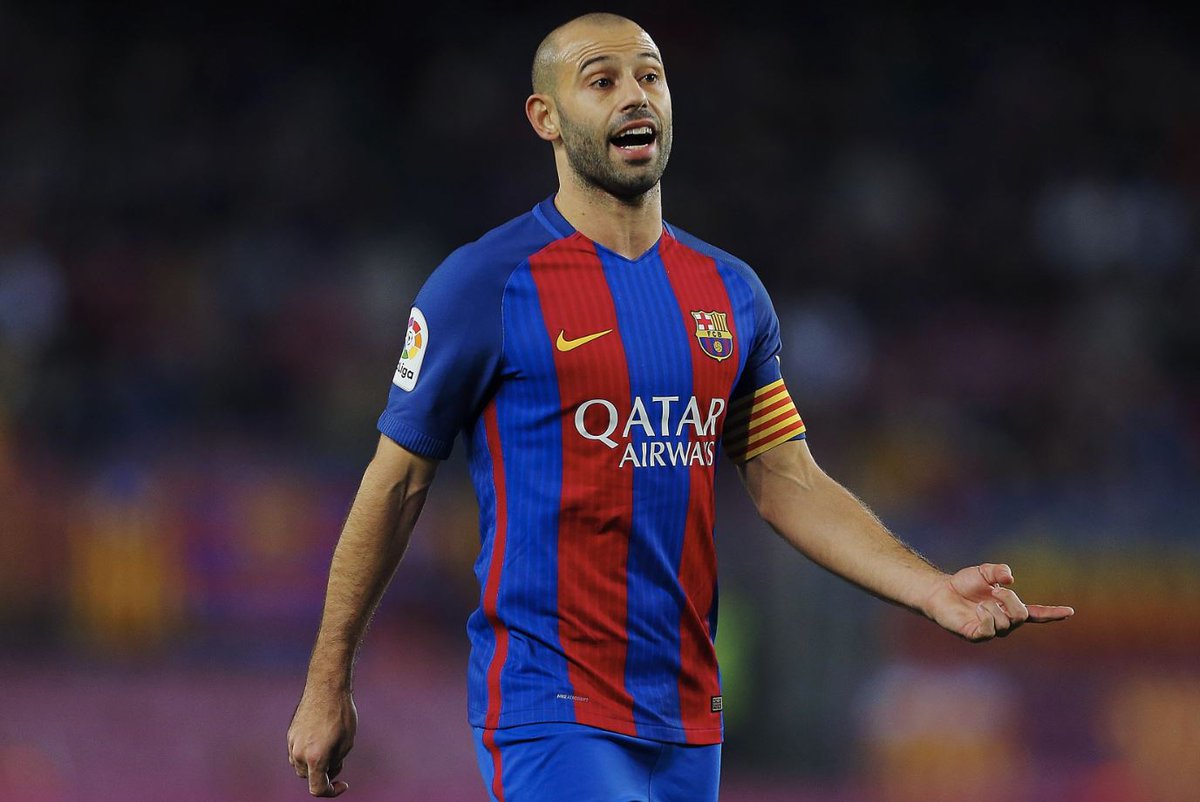 The Barcelona defender started his professional career with River Plate before moving to Corinthians. He then went on to play for West Ham and Liverpool in England before ending up at the Nou Camp.
He has already declared that he will retire from international football with the Argentinians after the World Cup in Russia next year and the rumour is that he may well leave Barcelona at the end of this season despite having a contract at the Catalan giants until 2019.
There have also been rumours linking him with the return to Liverpool in the Premier League and he has also admitted that he is considering playing in the United States of America in the MLS.
One thing he has made abundantly clear is that any move he does make will not be fuelled by money. He just wants a challenge and he still loves playing the game.
"I still feel there's a chapter in my career to be dedicated to River," the veteran defender told TNT Sports before Argentina's recent friendly with Russia.
"The problem is speaking about River, I don't want to be a prisoner of my own words. I don't want to be saying I'll be back in December or June and then if it doesn't happen, what do I do? Was I lying?
"But in my head, I always have the idea that I will go back one day."
Mascherano's current Barca side are currently in the midst of a fantastic run where they are unbeaten in 16 and lead La Liga by four points. If he does leave Barca it looks set to be with a bang.