The Premier League has had a number of stars over the years since its formation in 1992. Now boasting record revenues and television viewers, it is without doubt the most exciting football league in the world.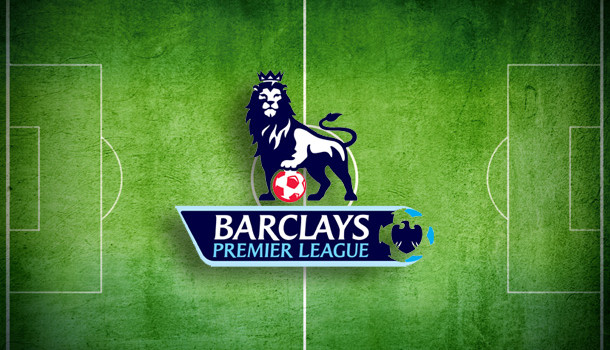 Stars from all over the continent have come to play and here's a look at our favourite elevent over the past 24 years. You can be sure the Premier League odds of this team would be very short each week!
Goalkeeper: Peter Schmeichel
Arguably the greatest goalkeeper of all-time, there was little doubt in throwing Peter Schmeichel between the posts for our dream team. The Great Dane spent eight years at Manchester United, winning the Premier League on five occasions, the FA Cup three times and the 1999 UEFA Champions League among other honours.
Standing at 6'3" he was excellent at dealing with crosses and was also very flexible. He was also great at distributing the ball which included being able to throw the ball from his own penalty area into the opposition half. Made a number of memorable saves during his time at Old Trafford before heading to Sporting Club of Portugal where he helped the Lisbon club win their domestic league for the first time in 18 years - and they've only won it once since he left.
Peter Schmeichel finished his career with United's rivals Manchester City, one season after returning to the Premier League with Aston Villa where he even had time to become the first goalscorer to get on the scoresheet in the Premier League, doing so at Everton!
Right-back: Gary Neville
Part of the Class of 92 at Manchester United, Gary Neville started to hold down the right-back spot during the 1994-95 season, going on to make 400 Premier League appearances for the Red Devils. During his 18 seasons at Old Trafford, Neville won the league title on eight occasions, the FA Cup three times and the Champions League twice among other honours.
Whilst he wasn't the quickest player in the world the 85-time England international was very intelligent and dependable to Sir Alex Ferguson. He also formed a very good partnership down the right wing with David Beckham.
Gary Neville called it a day during the 2010-11 season with only three Premier League appearances to his name. He knew his time was up during the controversial 2011 New Year's Day victory over West Brom where he was caught out time and time again and miraculously escaped conceding a penalty and a red card during one incident.
Centre-back: Rio Ferdinand
Making his debut in the final game of the 1995-96 season for West Ham United, Rio Ferdinand would not become a Premier League regular until the 1997-98 season and was so impressive he even made Glenn Hoddle's England Squad for the 1998 World Cup. Leeds United would make him the World's most expensive defender when they paid the Hammers £18 million in November 2000. Less than two years later and he would become the most expensive player in British football history for a second time when Manchester United would pay nearly £30 million.
Going on to captain both Manchester United and England, Ferdinand won six Premier League titles at Old Trafford and the 2008 Champions League against Chelsea. He was a solid defender who enjoyed bringing the ball out of defence.
Rio Ferdinand's days would end in a relegation with Queens Park Rangers during the 2014-15 season before calling it a day.
Centre-back: John Terry
One of England's greatest ever centre-backs, John Terry began establishing himself in the heart of the Chelsea team during the 2000-01 season after a short loan spell at Nottingham Forest the previous season. He has gone on to make 488 Premier League appearances in all for the Blues and remains a squad player this season under Antonio Conte.
The 35-year-old was never blessed with pace but has been an excellent reader of the game and a great ball winner. He has helped lead Chelsea to four Premier League titles, five FA Cups, though was suspended for the 2012 Champions League final in which the English side beat Bayern Munich on penalties at the Allianz Arena.
Left-back: Ashley Cole
A product of the Arsenal academy, Ashley Young had been popular with the Gunners until his controversial transfer to rivals Chelsea in 2006. He was an excellent full-back for both club and country in which he earned 107 caps for England.
At both Arsenal and Chelsea, Cole's pace was an asset to catch up with wingers and strings before executing a great slide tackle. He was also smart in getting himself on the goalline during scrambles in which he saved his side a goal on many occasions.
Ashley Cole was ousted out of the Chelsea first-team by José Mourinho before spending two years in Rome where he saw limited action. The left-back is currently coming towards the end of his career in the MLS with LA Galaxy.
Holding midfielder: Patrick Vieira
One of Arsène Wenger's many talented finds during the 1990s, Patrick Vieira was largely unknown when he arrived on the English shores from AC Milan in 1996. Making his Premier League debut at the age of 20, the Senegalese-born midfielder would spend nine years with the Gunners, lifting the Premier League title on three occasions and the FA Cup four times. Notably, Arsenal have never won the Premier League without Vieira.
The tough-tackling central midfielder was one of the finest at breaking the opposition play up in midfield and was capable of bringing the ball forward himself. Standing at 6'4" made him an asset for winning aerial duels too. Some say Wenger has never replaced the World Cup and European Championship winner in his midfield. Mind you, he was sent off 10 times during his time in North London!
Patrick Vieira left Arsenal for Juventus in 2005, going on to play for Internazionale before finishing his playing career with Manchester City. He is currently the manager of MLS side New York City FC.
Holding midfielder: Roy Keane
A Manchester United legend, Roy Keane was part of seven title-winning sides at Old Trafford under Sir Alex Ferguson. It's always a heated debate as to who the greatest holding midfielder in Premier League history is – Keane or Vieira? Those two had several heated battles with each other themselves!
The Republic of Ireland international was suspended for the 1999 Champions League final but did get his hands on four FA Cup winners' medals during his time at United. One of the toughest tackles in world football, he controversially ended Alf-Inge Håland's career intentionally, but only served a suspension of eight games and fined £155,000.
Roy Keane fell out with Sir Alex Ferguson to see his career at United end on a low before being transferred to Celtic where he spent only half a season there, won the Scottish Premier League and called it a day.
Right forward: Cristiano Ronaldo
An arrogant teenager arrived at Old Trafford from Portugal in 2003 for a mere £12.24 million and would go on to become one of the world's greatest-ever footballers. Cristiano Ronaldo would win three Premier League titles in six seasons at Manchester United – but his prolific goalscoring form in those last three would catch the eye of Real Madrid.
It was hard not to include David Beckham in this team but Cristiano Ronaldo had to be included. From his stepovers in his early days to winning the 2007-08 Golden Boot, he was an integral part of Sir Alex Ferguson's side during his final years at United and it was a downer to the Premier League that he left.
Real Madrid paid Manchester United a then world record £80 million for Cristiano Ronaldo in 2009 where he has gone on to break goalscoring records for the club, in La Liga and the Champions League – one of the greatest footballers of all-time.
Number 10: Frank Lampard
Breaking into the West Ham team in 1996 with his dad, Frank Lampard Senior, part of Harry Redknapp's coaching staff, Frank Lampard would go on to become one of the greatest attacking midfielders in football.
After his father left the Hammers Frank headed to Chelsea for a bargain £11 million in 2011 where he would go on to become a club legend, winning three Premier League titles, four FA Cups and the 2012 Champions League. He scored an impressive 147 goals in 429 Premier League games for the Blues and a further 29 in 106 appearances for England.
Frank Lampard's Chelsea contact expired in 2014, joining New York City FC and spending a season-long loan with Manchester City. He is still playing and scoring freely in the MLS.
Left forward: Thierry Henry
Our 4-3-3 formation accommodates Thierry Henry as the left forward. Arsène Wenger had previously managed the French international during his time at AS Monaco and was able to bring him to the Premier League for a mere £11 million after a failed spell at Juventus.
During his time at Highbury, Henry helped Arsenal to two Premier League titles, three FA Cups and reach the 2006 Champions League final. The 1998 World Cup and Euro 2000 winner didn't leave Arsenal until becoming their all-time top goalscorer. He was quick, elegant and one of the finest finishers in football.
Thierry Henry left the Gunners for Barcelona in 2007 where he would stay for three seasons before heading to the MLS with New York Red Bulls. He called it a day after four-and-a-half seasons in the United States and is now a pundit on Sky Sports.
Striker: Alan Shearer
The all-time Premier League top goalscorer had to go into our team as the number 9. Alan Shearer had three consecutive seasons scoring 30 or more goals with Blackburn Rovers in the mid-90s, which included winning the title in 1994-95. He then joined his boyhood club Newcastle United in a then world record £15 million transfer.
Shearer had a phenomenal right foot, an eye for goal and was good in the air. The only disappointment was that he did not win more honours – both at club and international level. He helped Terry Venables' England reach the semi-finals of Euro 96.
The football legend amassed 148 goals in 303 Premier League appearances before calling it a day in 2006. He has since been working with the BBC on Match of the Day for several years.
Here is our all-time Premier League dream team looks: